---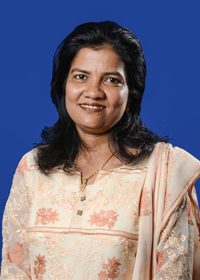 Profile

DESIGNATION:
ASSOCIATE  PROFESSOR IN SOCIOLOGY
CONTACT NO:
9822055871
EMAIL:
Sequeira_reyna@yahoo.co,in
ADDRESS:
'NISHANT'
GRANDE PULVADDO.BENAULIM SALCETTE, GOA 403716
QUALIFICATION:
M.A Ph.D.
DATE OF APPOINTMENT TO PRESENT POST:
23rd NOVEMBER !995
PAY SCALE:
AREA OF SPECIALIZATION:
COMMUNITY AND SOCIAL WORK
RESEARCH PROJECTSUNDERTAKEN:-FUNDING AGENCYMINORMAJOR
A STUDY OF KUMBHAR COMMUNITYUGCMINOR
PUBLICATIONS:JOURNAL:

NATIONAL

INTERNATIONAL

BOOKS:

EDITED BOOKS:

CHAPTERS ARTICLES IN BOOKS:

THE TOURISM CRITIQUE AND TOURISM MOVEMENTS IN GOA COAUTHORED BY A SREEKUMAR.ALITO SIQUERA et al SPONSORED BY EQUATIONS BANGALORE JUNE 1995.

GENDER AND SOCIETY IN INDIA 2 VOLS.EDITED BY R. INDIRA AND DEEPAK KUMAR BEHERA

FISHERWOMEN OF GOA: DISCOVERING POWER IN THE CONTEXT OF WORK. CO AUTHORED BY PROF. GANESHA SOMAYAJI AND REYNA SEQUEIRA

CONSULTANCY ASSIGNMENTS UNDERTAKEN:
Involved in a project on Tourism funded by Equations from Bangalore.Was also involved in a project on High Risk behavior likely to lead into AIDS funded by NACO New Delhi and coordinated by Tata Institute of Social Sciences and Directorate of Health Services Goa.Was also involved on a fact finding study by the Bailaancho Saad (a women's collective from Goa) which was a study conducted on the Female commercial sex workers in the red light area in Baina Vasco da Gama, Goa.Her students have worked on various communities around Quepem and other issues for project work at T.Y. B. A  level.Worked as consultant with SOPPECOM, (Society for Promoting Participative Eco-System Management) Pune for the project "State of Panchayat Raj Report- Goa State" sponsored by NR Management Consultants India Private Limited (NRMC) based at New Delhi for the Ministry of Panchayati Raj, Union of India.
SEMINARS/WORKSHOPS ATTENDED:
Participated in the Plastic cleaning drive along with N.S.S. students at Benaulim Salcette Goa on 26th January 2011.Visited British Library in London in U.K. for reference regarding the publication of Ph.D. thesis in May 2010.Attended a state level seminar at Damodar College on Tapestry on Goan culture on 7th February 2011.Attended a state level seminar on ' Conclave of Ideas-A seminar on Women's Reservation on 9th February 2011 by Fr. Agnel College of Arts and Commerce, Pilar Goa.Attended and presented a paper on The Salt Making communities at a National Doctoral Conference under the quality improvement programme of University of Pune, organized by Vishwakarma Institute of Management Pune, from 4th to 6th March, 2011.Participated in State Level Discussion forum on " Sexual Assault " no to fight it on 19th February, 2011 at Chowgule College of Arts and Science, Margao-Goa.Organized a interactive programme for the sociology students on 26th February, 2011 on the topic sexual harassment at the work place by SADHAANGAN from Panaji .Attended and presented a paper on Caste and Census: Challenges in the context of salt making communities in Goa at a National Seminar at M.E.S. College.
AWARDS:
Felicitated by people of Agarvaddo for the work pursued at Agarvaddo in Pernem in the course of Ph.D. research during Ganesh Chathurthi festival.Awarded Ph.D. in Sociology in 2010 on the topic Mitagars of Goa: A Sociological Study of a Community in Transition.
ANY OTHER RELEVANT INFORMATION:(MEMBER-BOS,ACADEMIC COUNCIL/ASSOCIATION RESOURCE PERSON, M.PHIL/PH.D GUIDE ETC )
MEMBER OF BOSMEMBER  OF INTERNATIONAL SOCIOLOGICAL ASSOCIATIONLIFE MEMBER OF ALL INDIA SOCIOLOGICAL ASSOCIATIONLIFE MEMBER OF ALL INDIA WOMENS ORGANIZATIONLIFE MEMBER OF KARNATAKA SOCIOLOGICAL ASSOCIATIONENJOY AND HAS TRAVELLED TO NEW PLACES AROUND THE WORLD TO LEARN ABOUT COMMUNITIES, THEIR ROUTINE, RITUAL IMPACT ON THEIR LIFESTYLES WITH THEIR ENGAGEMENT WITH MODERNITY.
---