A Warm Welcome
Dear Students,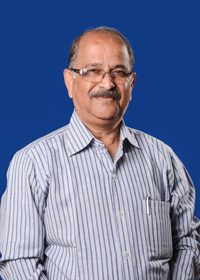 I throw the doors of my college -"The Government College of Arts, Science & Commerce", Quepem – open to you. It gives me immense pleasure to know and to see the youth grabbing educational opportunities to brighten their future.
My college has a big heart. We welcome all students equally. We believe that academic, social, economic and religious diversity make life more exciting and challenging. We believe that an educational institute is a microcosm of what society ought to be and we try very hard to inculcate the spirit of harmony and co-operation among students.
My college has great respect for knowledge and the pursuit of learning. We hope that all who join us will share in our enthusiasm to know more, to be more and to give more of knowledge. It thrills us when young minds seek knowledge and motivate us to push the envelope of ignorance still further.
So my dear young minds, I hope you will enjoy your three years sojourn with us and learn more, have a rich experience and develop good personality. That, for my colleagues and me, would be the sweetest fruit of our diligent efforts.
Prof. B. G. Nayak
Principal