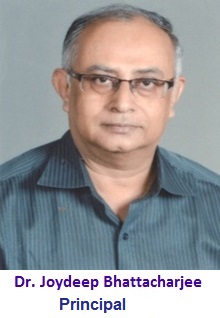 Welcome to Government College of Arts, Science and Commerce, Quepem. The college was established in 1989 with its own distinct identity and tradition.It has been serving as the tower of learning for many generations. It has moulded the destiny of hundreds of people for a better tomorrow. The College has emerged as a leading centre for teaching, learning, and research in the field of higher education in South Goa.
I have recently joined the GCQ family as Principal and it is an honour to be at the helm of South Goa's premier college. Over the past 29 years, the college has grown up gradually and steadily. At present, the College offers undergraduate degree programmes in Arts, Science and Commerce. There are 17 departments in the three faculties. Post graduate programmes are available in M. Com. and from the academic year 2018-19 onwards, two new post graduate programmes in Mathematics and Konkani have been started.
The reputation, the college has acquired and established over these years of its existence is due to the dedication and selfless commitment of teachers, supporting staff, and the students. We appreciate the dedication and the selfless service of the teachers of the college. This rich legacy is carried on by the present generation of teachers who are striving sincerely to take the college to even greater heights. In a world that rewards perseverance, resilience, initiative, problem-solving and cooperation, our students leave well prepared for post graduate education, vocational training or employment. I am proud of the significant accomplishments of our students and the results our College has achieved in being a better choice in education.